After RC testing made by you, we are pleased to publish the two versions of the new minino artabros 2.1. You can see the differences between them here.
While you testing the RC, we made some settings and now we can boast that now it only need 53Mb RAM to access to the desktop. We run Midori and we started to play a Youtube video of 48 minutes (see the attached image) and it needed 164Mb, of which 135 were of Midori and 12Mb of Task Manager.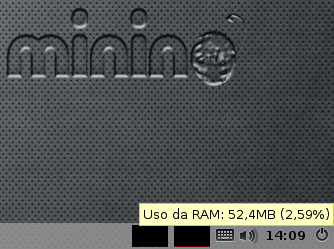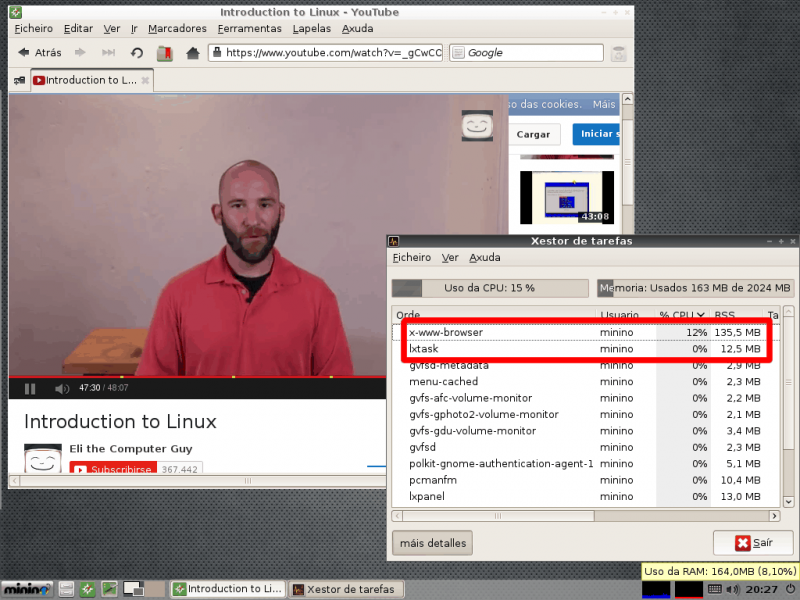 I anticipate that we are already testing for future Minino 3.0 based on Debian Jessie and we are very satisfied with the results obtained. We hope to publish the first beta for the month of November.
This publication is part of the activities performed under GALPON collaboration agreement signed with Galician Agency Technological Modernization (Axencia para a Modernización Tecnolóxica de Galicia, AMTEGA), and included in the Action Plan 2014 Free Software of Galicia Goverment (Plan de Acción de Software Libre 2014 da Xunta de Galicia).